This is in no way a 'dart' to any of our trusted lending professionals but, I have to say, all lenders are not created equal!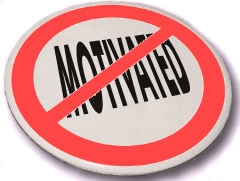 On occasion, I will have a buyer who has a friend of a friend of a relative who heard of a lender that they recommend–they may have never used them before but, they know they're in the business.  That is typically the first 'red flag' for any member of my team who has experienced the disastrous, late Closing.
I have proclaimed many times that in order to keep your lending qualifications/licensing (including lenders, underwriters and processors), each member of the lending team should be required to buy/sell a home at least every 2 years.  That would insure their realization that there are critical deadlines that every single buyer and seller expect to be met by their team of professionals involved in the home-buying process.  They lay a good deal on the line when they trust these professionals to get a job done on time.
In a nutshell, I don't understand lenders who 'win' the client and then don't go for that future referral business.  After all, isn't that the lifeline of their business?  I don't understand lenders who let files sit on their desks–EVER!  These files should never STOP moving until they hit the Clerk of Court's office, where the Deed to the property is recorded.
Lenders and their teams should think how significantly their actions can effect their clients–look at this transaction from a home buyer's perspective; after all, humans ARE involved here!  Think of the…
Moving company charges to re-schedule
Temporary living costs
Time off of work
Airfare that costs to change when the Closing doesn't happen on the originally scheduled date
Childcare expenses
School registration delays
Pet care expenses
Families and friends who are scheduled to help on a specific date
Storage expenses
Other penalties involved in the transaction
The list goes on and on!  Lenders, there are serious ramifications to that file sitting on your desk.  Get it moving and don't let it stop until it is done, regardless of the long hours that you have to put in to get it done.  After all, there are human lives involved in this transaction and your day on the golf course can wait until your work is DONE!
So, Charlotte home buyers, if you want a list of Charlotte's best lenders who understand the importance of getting the job DONE, give me a call or send me an email–I'm happy to share my list with you!  (And I don't get any 'referral' fees or anything–I just want clients to be well cared for and to be able to work with a lending team that understands the importance of a timely Closing!)
Finally, lenders, it shouldn't be my job to get you to do yours!  If you don't get it done without my persistent nagging, you don't have the motivation that it takes to help my clients or any of my agents' clients.

Read more: http://www.icharlotterealestate.com/take-charge-or-there-will-be-broken-hearts/#ixzz24Kben6g0
 (THE best Charlotte home search available - no kidding!)
Charlotte NC Real Estate Agents 

Debe Maxwell, Realtor®/Broker/CRS
CharlotteBroker@icloud.com
Direct:  (704) 491-3310
Disclosure of material contained within
.