Staging - Beyond the Visuals
When we think of staging, we often think about the 'visual' impact that a home will have on potential buyers. Our mission is to stage each home so as to capture the interest of as many potential buyers as possible. 
Yes, staging involves sight, but the sounds, smells and even tactile effects of the house are just as important as the visuals. In fact, all of our senses can subtly impact the emotional response of buyers and yes, all buyers, whether they are conscious of it or not, are buying with their senses.
Our goal as the listing agent is to make all of our sellers' guests feel 'at home.'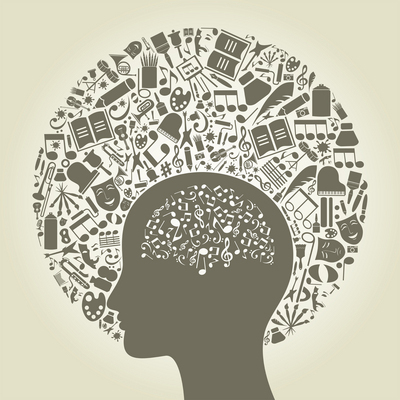 What do I mean 'buying with their senses?'
Visual:  First impressions, quality you can 'see' in the home's construction, appointments you can 'see,' staging that is visually appealing, good lighting…

Touch: "Have you run your fingers over that leathered granite in the kitchen? OH MY!" You bet, the sense of touch plays a big role in buying a home.

Olfactory:  "Ahh, this one smells like fresh-baked chocolate chip cookies!" 

TIP: NO artificial scents are 

ever

 recommended - only natural, boiling apples & cinnamon or fresh-baked desserts. And, yes, buyers do enjoy walking into a home that 'feels like' grandma's - but, it really only 'smells' like grandma's!

Auditory: If you don't have a good sense of how music evokes a particular mood, go into one of your favorite restaurants or shops and listen to what they are playing to relax their customers. Naysayers will tell you that music doesn't work during showings...I'm here to tell you that buyers do, indeed, buy with their senses and soft playing music is helpful in making your guests feel at home the minute they walk in the front door. After all, besides ultimately selling your home, isn't your mission to make them feel at home so they will WANT to buy your home?
TIP: Soft-playing music is recommended - jazz or classical; nothing that is over-powering, only soft, background music is recommended.
Your sellers' guests may not even realize that the soft music is playing unobtrusively in the background and the sweet, wafting scent of fresh-cut roses in the kitchen vase are why they feel so relaxed in your home. 

Certain sounds, visuals, scents or even tactile signals can cleverly elicit the right emotional response in buyers. Again, do not overwhelm; simply trigger warm associations of home and hearth. 
© Debe Maxwell | The Maxwell House Group | RE/MAX Executive | CharlotteBroker@icloud.com | Staging - Beyond the Visuals
 (THE best Charlotte home search available - no kidding!)
Charlotte NC Real Estate Agents 

Debe Maxwell, Realtor®/Broker/CRS

CharlotteBroker@icloud.com
Direct:  (704) 491-3310
Disclosure of material contained within. 
Download Charlotte's hottest new app for up-to-the-minute listings and the most accurate neighborhood information available on the web!


DOWNLOAD CHARLOTTE PROPERTIES AT THE APP STORE


GET THE CHARLOTTE PROPERTIES APP AT GOOGLE PLAY